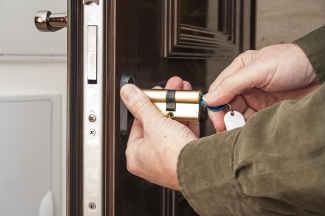 Purchasing a new home can be one of the greatest moments of your life. The thrill of finally finding your dream home, and then the day you sign those papers is one of the best days you have ever had.
Once the reality settles in though, you will find that your dream home can very quickly become your biggest source of stress.
Between trying to schedule a move in date, finding the right paint color for each room, replacing the floors, getting your garden built, and so much more you will barely find time for some of the most important things in your home.
Whenever you purchase a home the first thing you right after signing the papers is to hire a local locksmith to come over to your new home and replace and the door locks and deadbolt on your exterior doors.
You never know who the previous homeowner gave extra keys to, and the last thing you want is a stranger walking into your home in the middle of dinner. Replacing the door locks and deadbolt will give your home a brand new sense of security and peace of mind.
Our local locksmith services also offer a 24 hour locksmith that is on staff 24 hours a day 7 days a week. No matter the weather, rain, sleet, snow, or blistering heat, our 24 hour locksmith is available to help your and your family at any time of the day.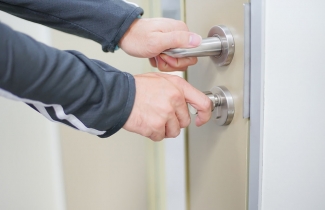 Emergency situations can happen to anyone at anytime, and you deserve to have the best locksmith service there to back you up when you need. If you happen to find yourself in the middle of a locksmiths emergency, we are here to help you, just save our number in your phone and call us as soon as you need us!
Conyers residents have been counting on all of our locksmith services for years now to help secure and protect their homes and their families. We pride ourselves on giving all of customers the most competitive market prices, the most professional and qualified locksmiths, and the best customer service in the industry.
Do not let your home ever be insecure or unsafe, with our local locksmiths, we can help you make your home the safest place for you and your family.
Give us a call at 678-390-2564 to discuss all the various packages we have for residential locksmith services. Let us be the locksmith service for your new home!